Enjoy a fresh take on your favorite prints by adding one of our gorgeous solid-color pieces into the equation! Pairing one of our patterned collections with a solid top or bottom can gently pull subtler details into the foreground, like an accent stripe, leafy backdrop, or scattered florals.
The prints below were designed with mixing and matching woven into their DNA, each one featuring a complementary color that brings out its very best side. Which one speaks to your inner beauty the most? 
Gwyneth Rashguard in Maya & Angelina Bottom in Black
Let the Maya collection's gentle, dreamy stripes lull you into a transcendent state of divine magic, cocooned by pinks, blues, and yellows that will have you feeling lighter than air. Maya pairs best with none other than classic Black.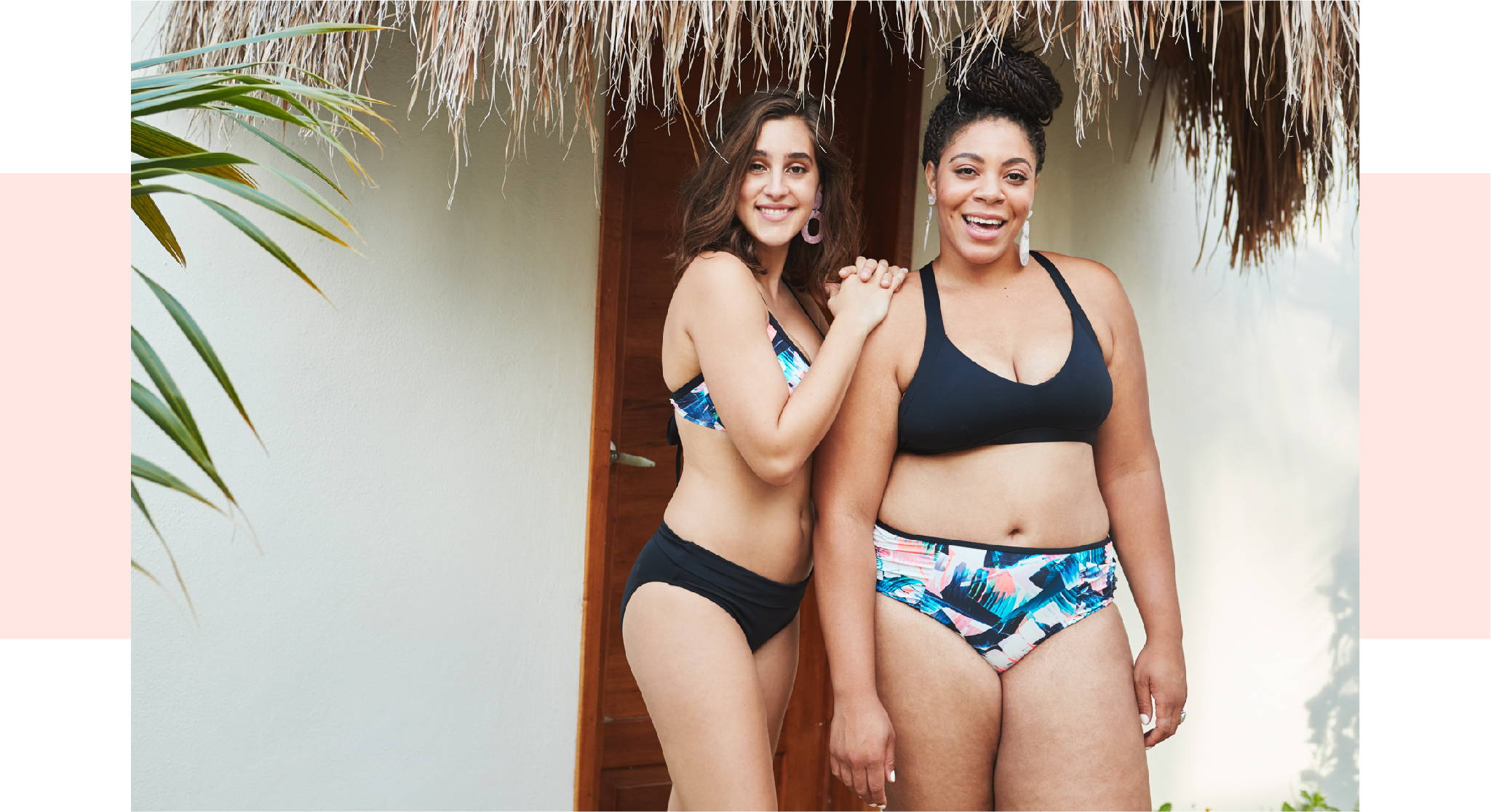 Hilary Top in Botanix & Mid Waist Fold Over Bottom in Black | Tobia Top in Black & Alessia Bottom in Botanix
Botanical bliss has never been more within reach with this mind-bending digital leaf print, so leave your inhibitions behind and let Botanix sweep you off your feet. Warm up this geo print and bring out its softer side with a complementary piece in Apricot.
Isabella Top in Panay & Alessia Bottom in Lipstick  | Hilary Top in Lipstick & Tie Side Med Bottom in Panay
The ideal blend of sultry and moody, lighthearted and playful, this collection's pitch-black background and delicate red and white flowers balance each other out like yin and yang. Double down on Panay's fiery flair by mixing and matching with a Lipstick top or bottom.
Look no further than our Primavera collection's lively nautical stripes and sunny yellow blooms to drink in the feeling of the Balearic islands' radiant blue waters and stunning rugged coastline. Want to make your stripes really pop? Pair Primavera with Denim!