Unveiling: Spring 20 (Part 2)
Bringing home a new piece of clothing is like making a new friend: if you treat it with love and care, it'll stick by your side for years, highlighting the very best parts of who you are.
The perfect bathing suit is no exception. And at SKYE, we love making friends just as much as we love celebrating female beauty of all kinds! These five prints can't wait to be a part of your self-love journey, so without further ado: part 2 of our Spring 20 unveiling.
Spain is a tapestry of fine wine, rich history, world-class beaches, and endless sunshine. The backbone of our Penelope print is a deep sunflower yellow speckled with summertime blooms, an iconic element of any Spanish vista.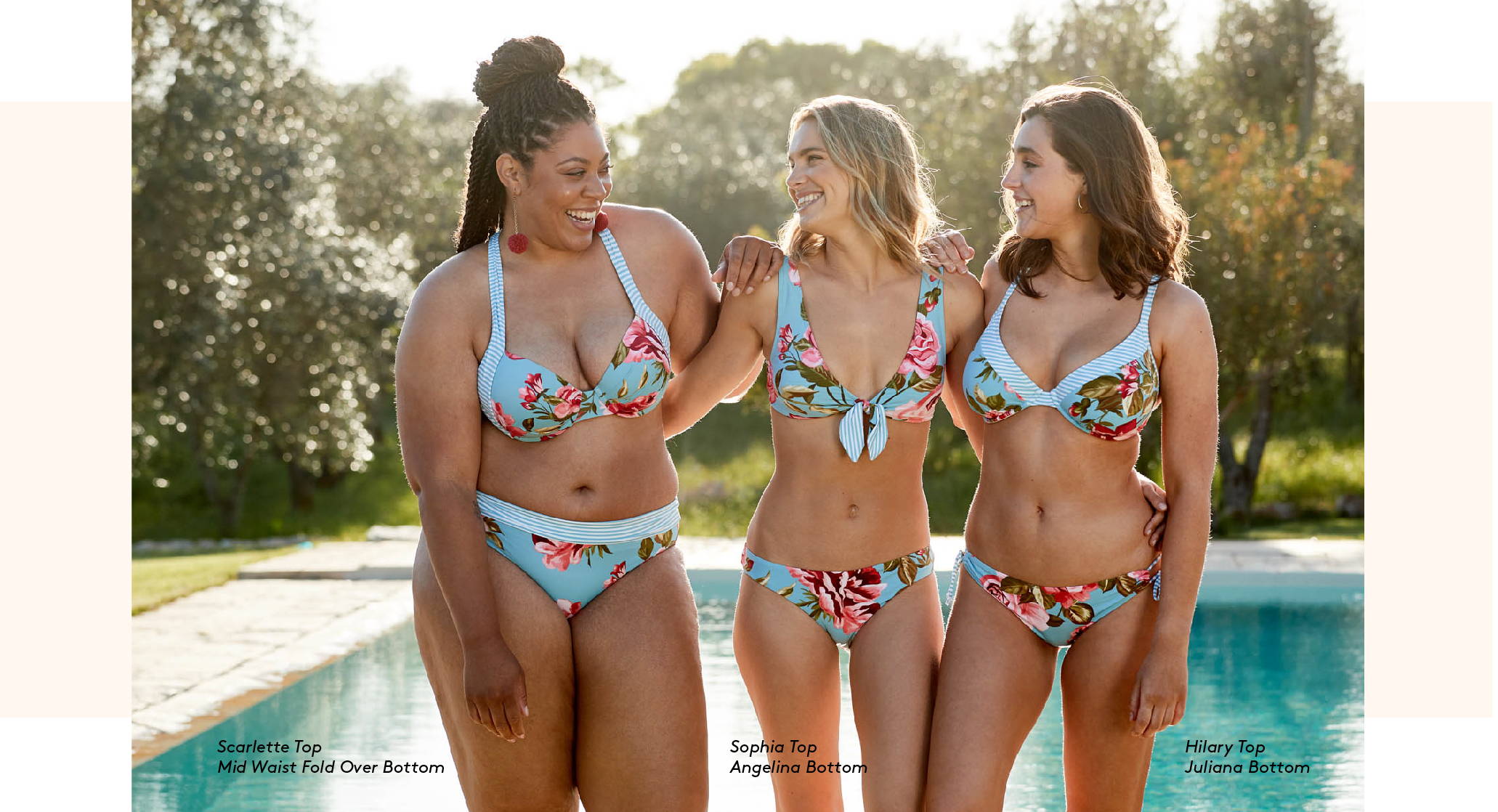 Picture yourself wandering around the court of a lavish palace with a sea of elegant roses surrounding you, their paper-thin petals outstretched as if to welcome you into their home. Our magical Rose Garden collection is fit for that kind of queen!


This colorblock collection comes in a serene palette of black, faded blue, and sand: a sophisticated blend that perfectly mirrors the magical mood of the sun dipping below the ocean's horizon.


With four spindly peninsulas giving way to three separate gulfs, Sulawesi is a geographical gem. Boasting six national parks and nineteen nature reserves, it was only fitting to choose a classic leafy print for our dusty mauve Sulawesi collection!


Our Riviera collection is the essence of simple luxury: a classic blend of rich solid colors and luxurious ribbed fabric inspired by palm-lined streets and breathtaking bays.




That's all for now, but not for long. Stay in the loop about all things SKYE – including the upcoming launch of our summer collection – by subscribing to our newsletter. For a limited time, you'll get a code for 15% off your next order as a little thank-you!


Liquid error: Could not find asset snippets/relatedblogs.liquid