Unveiling: Spring 20 (Part 1)
As the seasons change, you can always count on one thing to remain the same: a wave of brand-new Skye prints to refresh your swimsuit drawer! With springtime on our minds, Part 1 of our latest launch is all about dreamlike destinations that boast year-round sun, swim, and splendor.
Can you feel the warmth through your screen? Keep scrolling 'til you're tingling from head to toe.
What comes to mind when you picture paradise? Take that snapshot and imagine a place twice as spectacular. Inspired by this Eden-like island, our Bora Bora collection is the living postcard of your dreams.
Just a hop, skip, and jump away from the shores of Southern California, Catalina Island is where dusty wilderness landscapes and pristine azure beaches live in perfect harmony. This print is an ode to its many facets, completely unique in their own right, yet seamlessly blended together as one.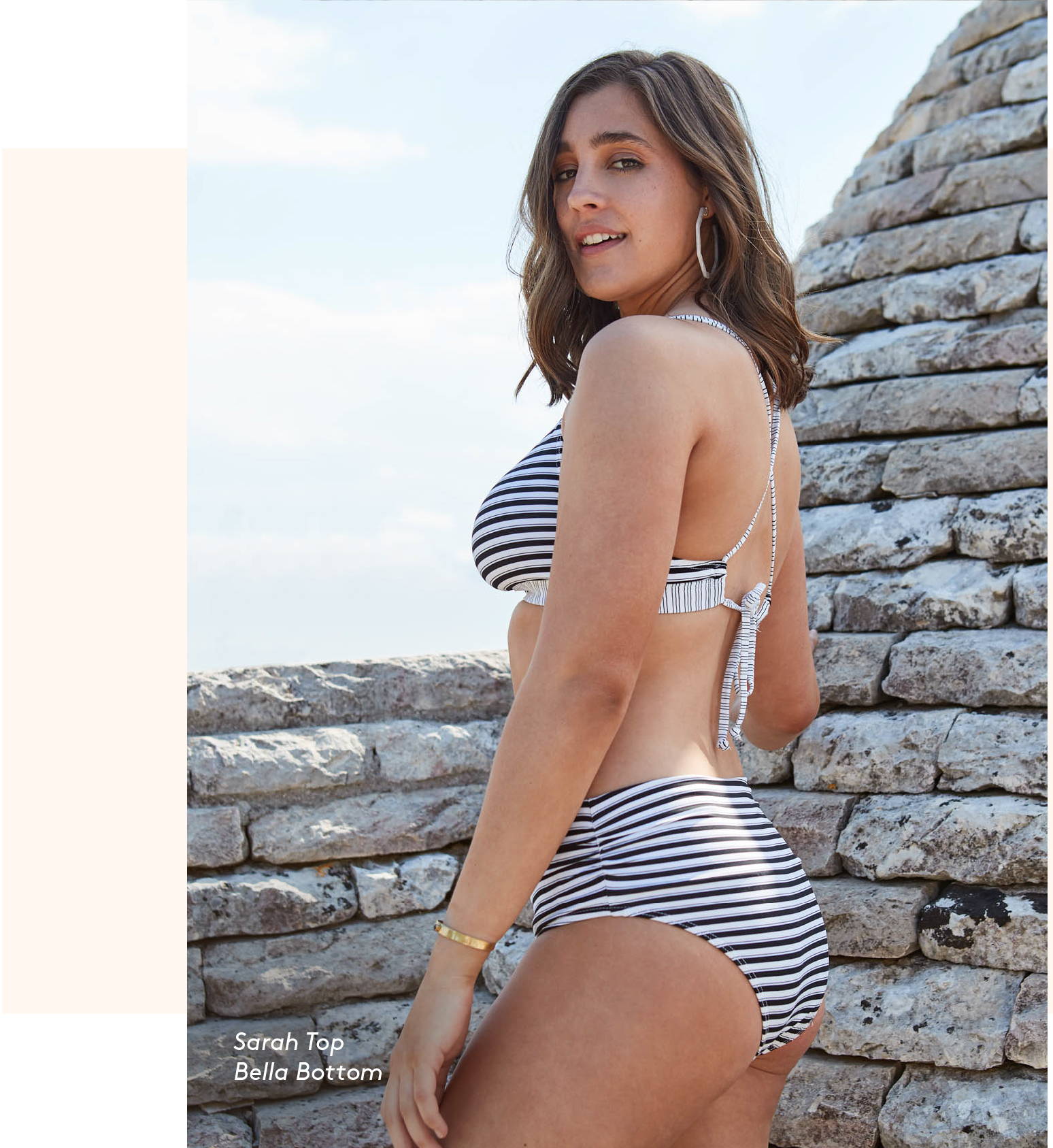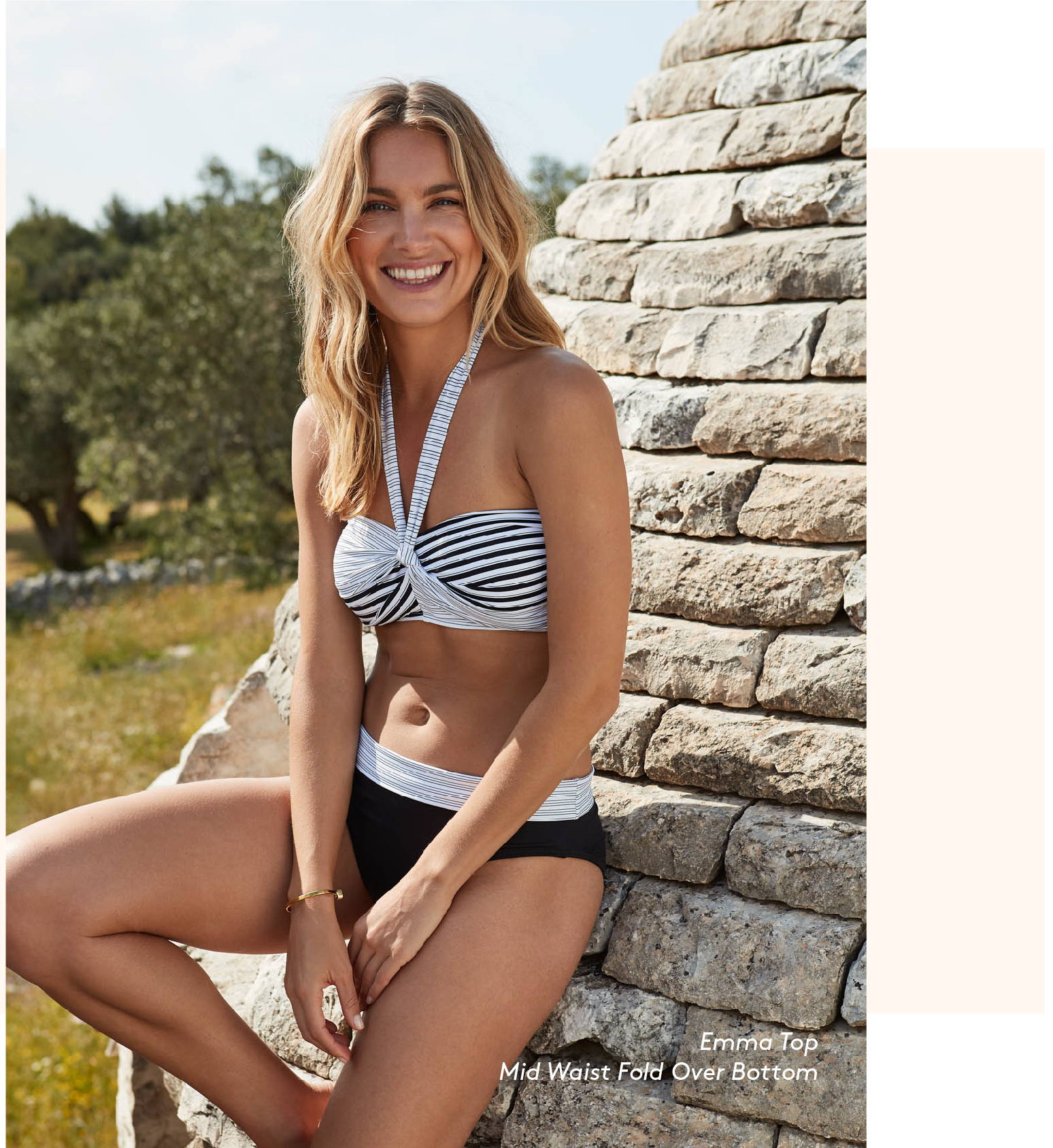 Seaside*
Our Seaside collection is a duo of black-and-white striped prints that celebrates the simple pleasures of oceanfront life, mirroring the gentle repetition of rolling waves, or a long, winding boardwalk stretching towards the infinite horizon. *Available on December 5, 2019.
Our striped Tokelau collection, sprinkled with bird of paradise flowers, is just as unique as this faraway aquatic oasis located thousands of kilometres off the coast of Australia. This triad of tiny atolls is as spectacular as it is remote, a true "middle of nowhere" oasis.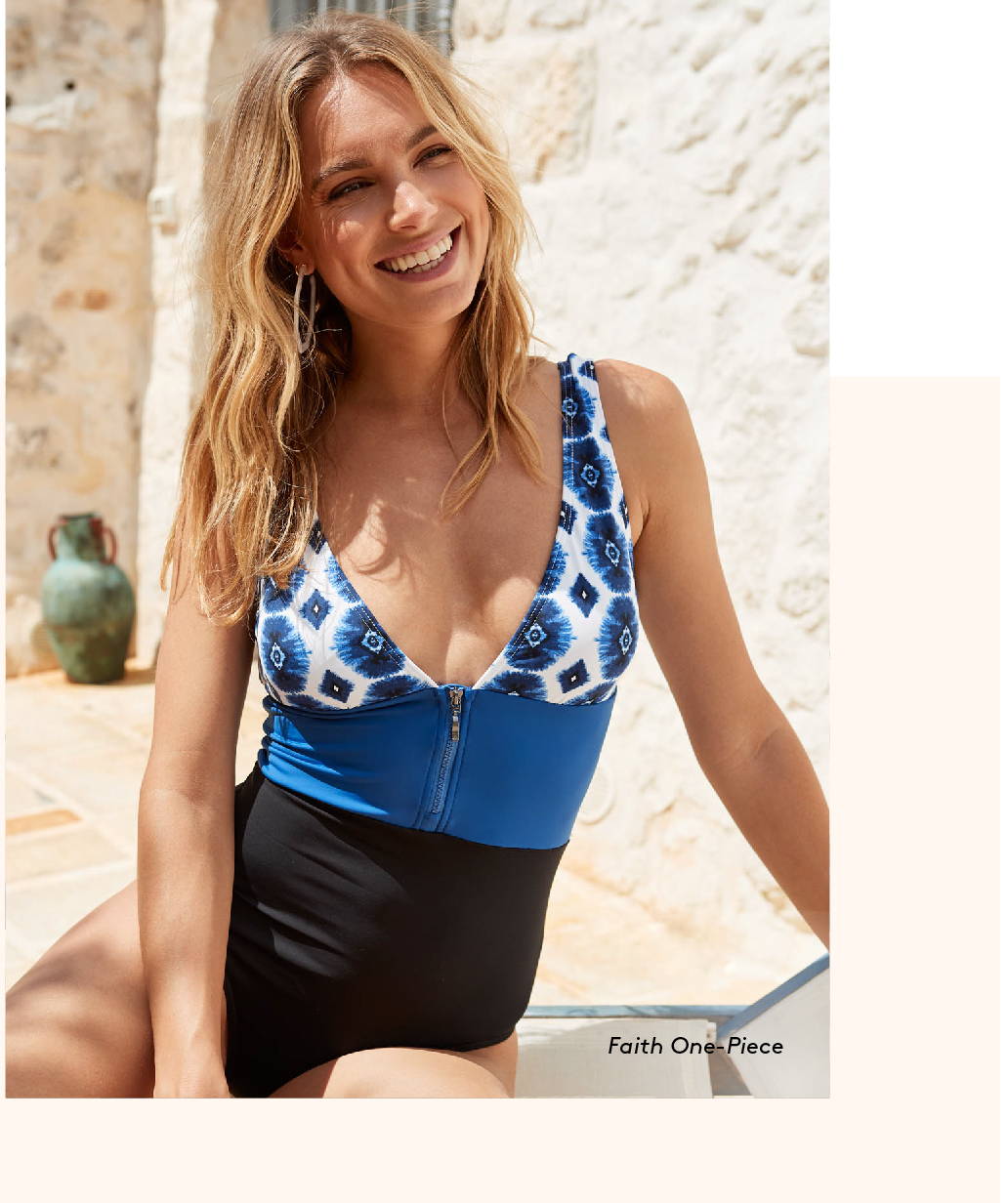 Caicos*
Turks and Caicos is one of the most pristine, jaw-dropping beach destinations on the planet: this geo print collection packs a luxuriously tropical vibe inspired by turquoise waters that must be seen to be believed. *Available on December 5, 2019.
Next up: more prints, more inspiration, more happy. Subscribe to our newsletter by clicking here to be the first to know about Part 2 of our Spring 20 launch – an exclusive sneak peek for our favorite gal pals!