Tracing the Shape of the Shore
The seaside is a place of sloping lines and soft bends, of cresting waves and crescent-shaped bays. In fact, everything about the seaside can be boiled down to perfect geometry: a shoreline is just a stripe that goes on for miles, and the demarcation between sand and sea is a thin ribbon of beige and blue. From a bird's eye view, parasols look like polka dots, and boardwalks are like sprinkles on top of a sun-soaked cake.
Our Seaside collection is a duo of black-and-white striped prints that celebrates the simple pleasures of oceanfront life: a minimalist pairing that mirrors the gentle repetition of rolling waves, or a long, winding boardwalk stretching towards the infinite horizon. It's where wild, untameable nature meets flawless, harmonious geometry.
We're debuting two brand-new styles with Seaside: the Bella is a two-way bottom that can be worn high-waisted or folded over, and the Faith is a sultry one-piece with a plunging neckline and contour underbust elastic. For bathing beauties who prefer more coverage, this collection also includes a bandeau-neckline tankini with a removable halter tie.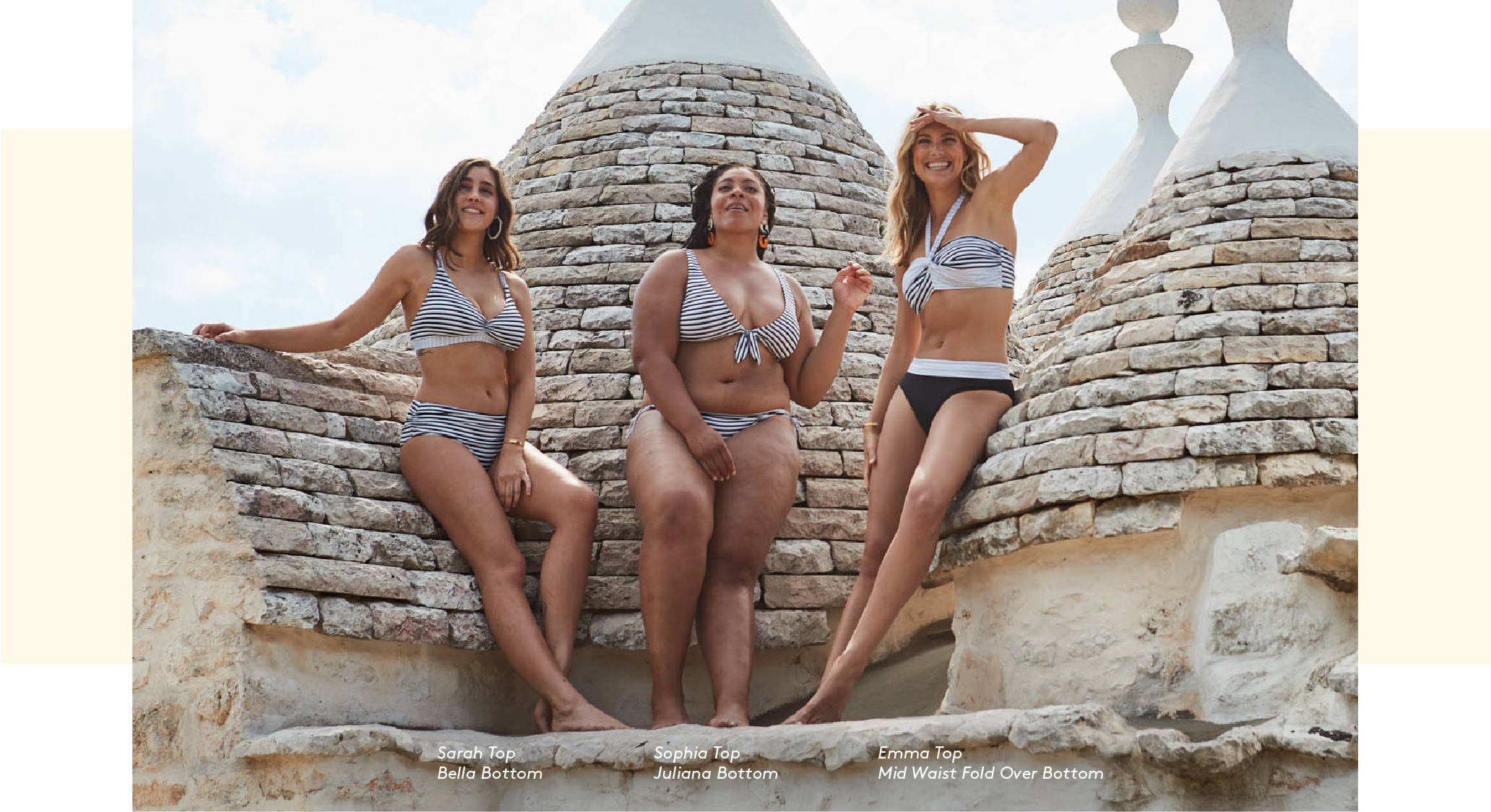 Double down on Seaside's luxe, sophisticated vibes by pairing it with a Black top or bottom from our Gems collection. Then, next time you find yourself with your toes in the sand, make sure to open your eyes to the incredible shapes, curves, and angles that comprise our beautiful world.