This collection is California like you've never seen it before
Just a hop, skip, and jump away from the shores of Southern California, Catalina Island is where dusty wilderness landscapes and pristine azure beaches live in perfect harmony. This gulf destination welcomes over one million tourists every year with open arms, drawn to its glittering shores like moths to a flame.
In a single day, curious visitors can tackle its sky-scraping hiking trails or set out into the water on a jet-ski, then turn down the tempo for a sea gazing session at tucked-away Lovers Cove. Off the coast, you'll find a number of glass-bottom boats gliding along the water's surface, offering a front-row seat to the vibrant reefs and imposing shipwrecks down below.
Our Catalina print is an ode to the many facets of its namesake island, mirroring its multi-layered landscape with its soft stripes: each element is unique in its own right, but as an ecosystem, they seamlessly blend together as one.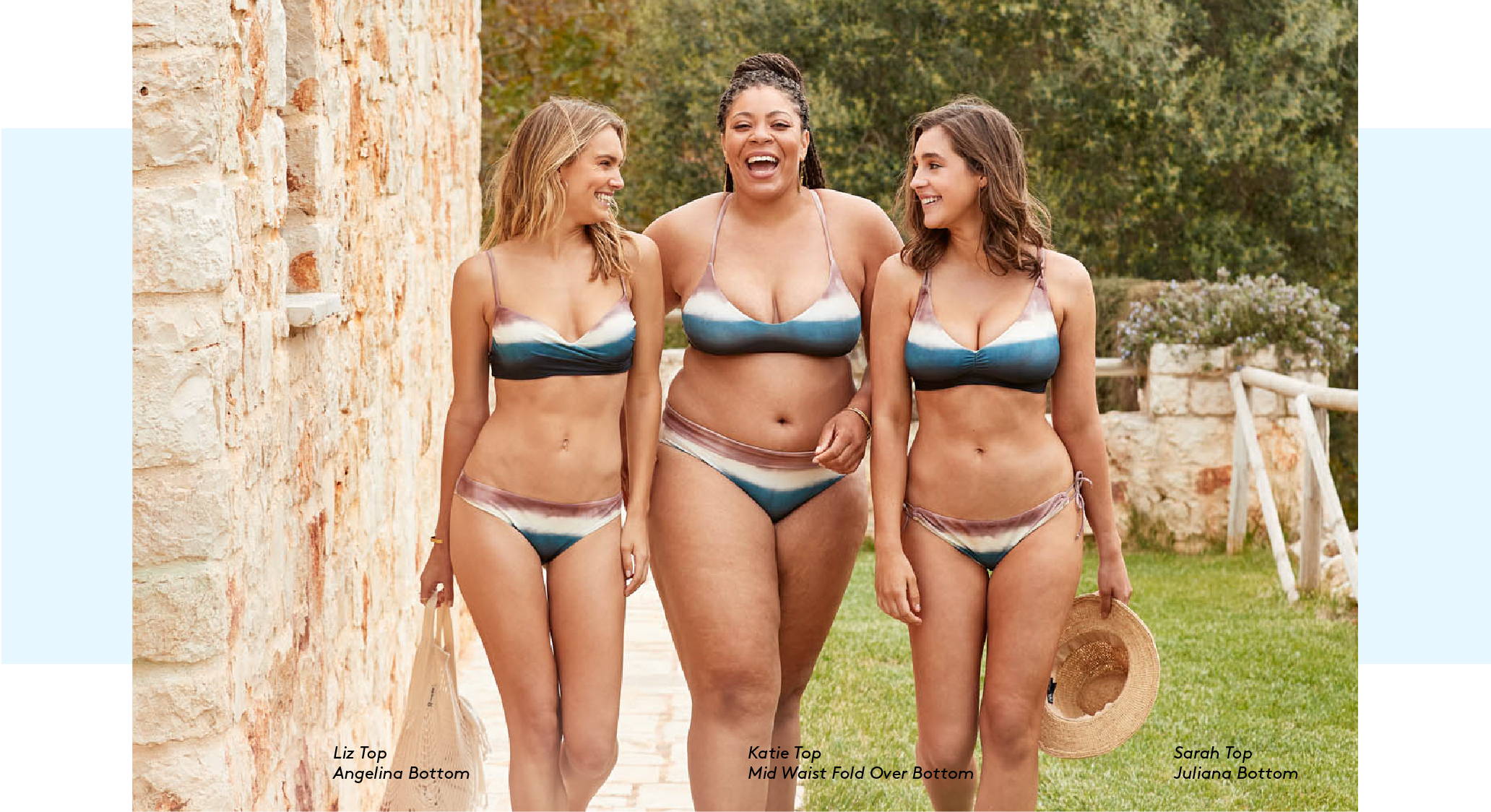 This collection includes an all-new style that was designed to flatter the everywoman: our deep-v Sophia top, complete with an adjustable tie front and thicker straps, is yours to en-joy. Plus, if you're looking for a touch more coverage around the midsection, Catalina is also available as a v-neck tankini. We recommend reaching for tried and true Black from our Gems line if you're in the mood for a little mixing and matching – but we are also to-tally on board with head-to-toe Catalina goodness.