Bora Bora: the living postcard of your dreams
What comes to mind when you picture paradise? Take that snapshot and imagine a place twice as spectacular. Then, you might start scratching the surface of Bora Bora's splendor. Best known for its luxurious bungalows loftily suspended over the aquamarine waters below, this Eden-like island in the South Pacific is home to one of the world's most awe-inspiring lagoons.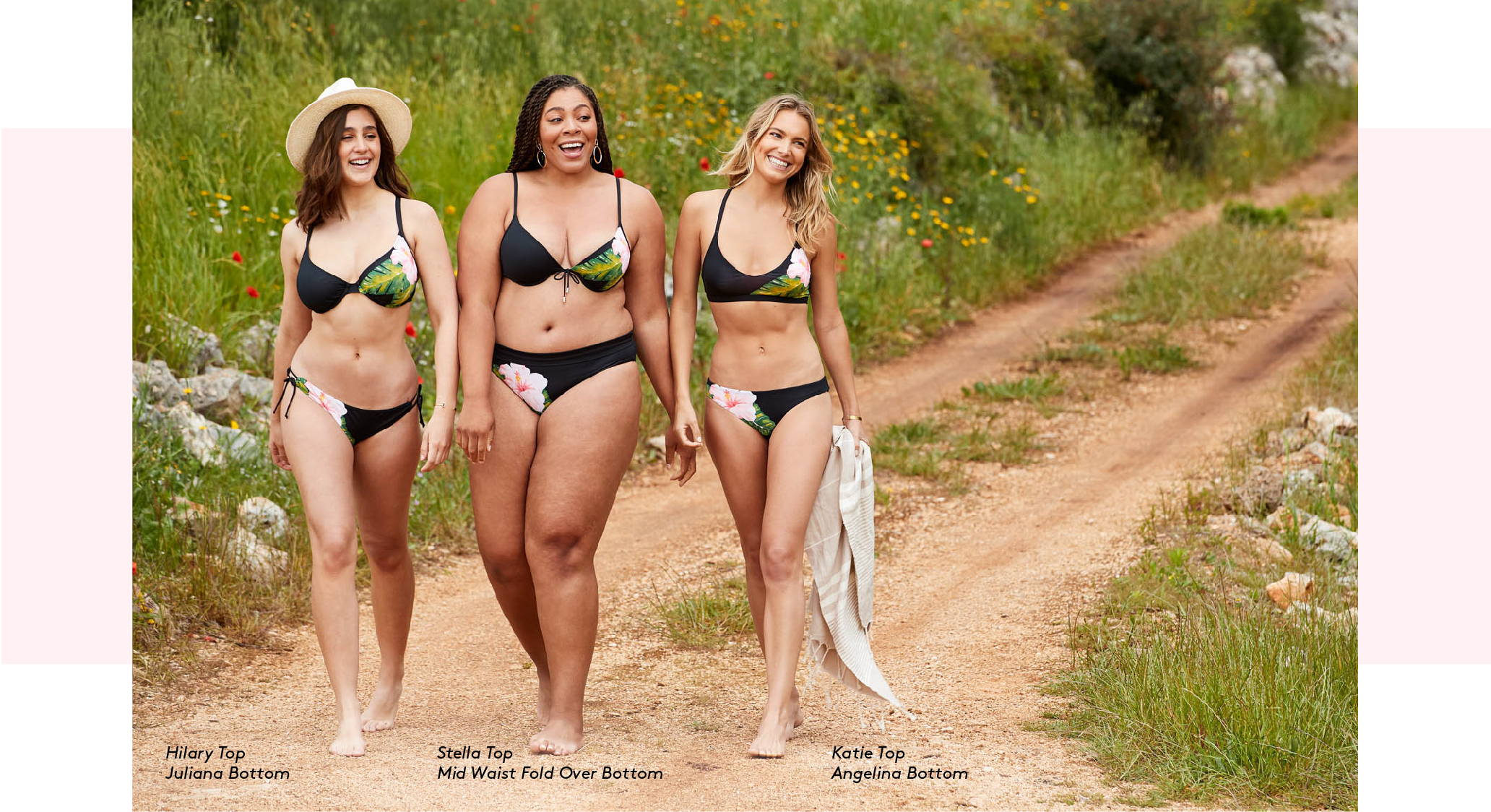 Awash in a thousand shades of blue, Bora Bora is a scuba diver's treasure trove, home to a stunning collection of technicolor fish and coral. A visit to Matira Point, its southernmost location, will have you up close and personal with enough natural beauty to last a lifetime: take a peaceful dip in its shallow turquoise waters, swim all the way over to the barrier reef during low tide, then cap the day off with a refreshing cocktail while gazing at the placid sea.
With the towering, flowering Mount Otemanu – a dormant volcano reaching nearly 730m above the ground – watching over it from sunrise 'til sunset, Bora Bora is the living postcard of your dreams. Our namesake collection, a luxe all-black print with a single blooming flower, features a vibrant mix of cuts and styles to flatter every figure.